Email : info@aldhadinstitute.com
Support Email: Support@aldhadinstitute.com
Phone :  +20 1066326598
Whatsapp: +39 3281062379            /        +20 1066326598         /     +20 1092081154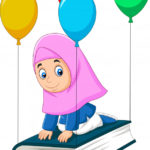 Sister Marihan is very nice, good, talented, and concerned about her work, She is always ready to help her students, she has good command on Arabic language and Arabic grammar, I enjoy lessons with her alhamdullah. 
All the khair is in the hands of Allah(ta3ala), by his mercy i got the opportunity to study with sister marihan, She has good command over Arabic language, she is hardworking, love to teach.
I'm very very grateful to Allah (ta3ala) that now it's easy to understand the (إعراب) of the Quran, which is helping me in memorising .
May Allah reward her and her family, those who connected me with her..Ameen.
Sister Marihan has been my Arabic teacher for over 4 year, now and it has been such an amazing experience to learn from her, I'm a very slow learner so she has been so patient with me all the way, she is very keen on teaching her student the proper way and she makes sure that I understand something before we move on to the next lesson, to be able to understand the Quran is such a wonderful feeling and I'm glad, I have been blessed with such a great teacher, it is so worth it, baraka Allahu fiha.